Site Launch: B.A. Shapiro
We're happy to announce the launch of a new author website for B.A. Shapiro around her novel The Art Forger: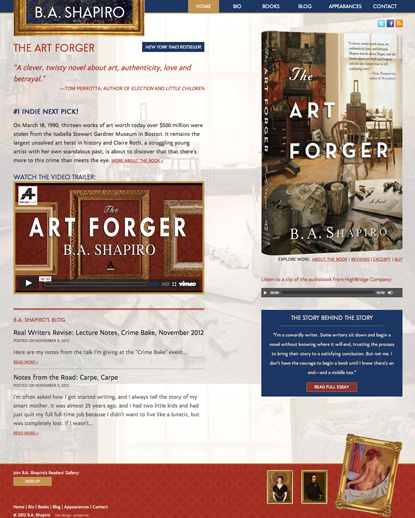 I received a pre-publication edition of the book as I was working on the site design, and it was a great read! So be sure to check out the book as well as her site at:
bashapirobooks.com
.